Glen Helen Amphitheater | San Bernardino, California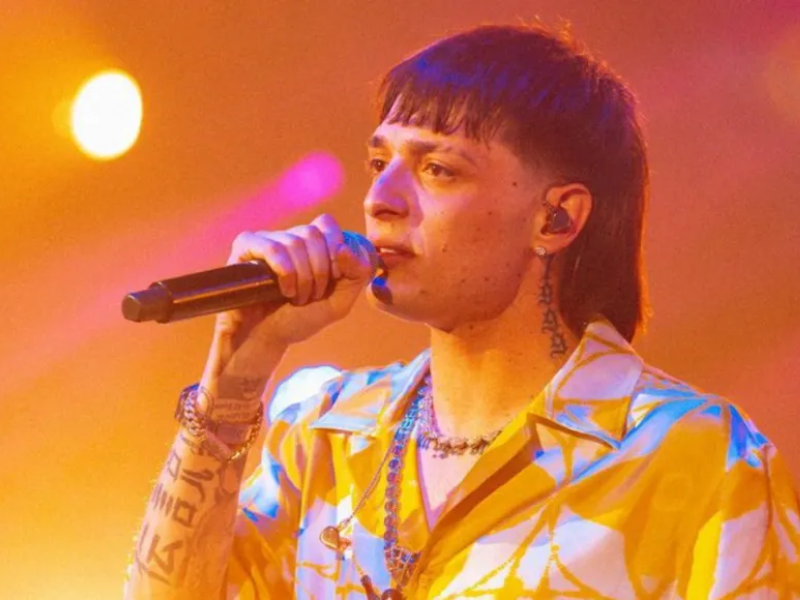 Latin singer-rapper Peso Pluma will launch his first North American tour this year, bringing his signature tuba-laden corridos straight to you! On Sunday, October 15, 2023, the Mexican superstar will perform his trending hits live at the Glen Helen Amphitheater in California. The featured event will be produced by Live Nation and is part of the TikTok sensation's on-going "Doble P" tour. As the artist is best known for fusing together hip-hop and trap, you can expect to hear fan favorites such as "Ella Baila Sola," "PRC," and many more! With the release of the singer's latest album, Génesis, listen as he delivers all of its gun-slinging, bass-slapping brilliance that truly shines in its delicate presentation of Peso Pluma's ancestral roots and introspection. Come and see the breakthrough artist live and discover why he is loved by listeners of all ages! Get your hands on tickets now before they disappear!
Peso Pluma is performing live at the Glen Helen Amphitheater on Sunday 15th October 2023 as part of his "Doble P" North American tour. Due to popular demand of the sold-out shows, a second performance at the Honda Center in Anaheim and a brand-new date at the Glen Helen Amphitheater in San Bernardino were announced among the new Southern California tour dates that Peso Pluma has added.
Born and raised in Guadalajara, artist Peso Pluma is paving the way for the next generation of regional Mexican artists. The youthful up-and-comer has established himself as a singer with unmatched sincerity and style. He is redefining the genre with his seductive vocals and varied sounds, drawing inspiration from a number of musical genres like Regional Mexican and Latin Urban.
With the recent release of his highly-anticipated third album "Genesis," Peso Pluma shines light on Mexican traditions and carries this forward in a refreshing way. "There are no dancers or fancy pyrotechnics. It's the man and his band, and it's Mexican to the core, sonically bearing little resemblance to anything else in the market," Billboard shares in one of their live reviews. His audiences usually comprise a diverse age group with a majority of fellow Mexicans filling up the room.
The artist has a growing and fervent fan base with over 19 million monthly Spotify listeners. As the first Mexican artist to top the 'Daily Top Artists Mexico' chart, the budding star made history for Spotify Mexico with "El Belicon" marking his Billboard chart debut last April. Since then, he has charted four more popular singles including "Siempre Pendientes" with Luis R. Conriquez, "El Gavilan" with Conriquez and Tony Aguirre, "Igualito A Mi Apa" with Fuerza Regida, and "AMG" with Gabito Ballesteros and Natanael Cano.
The Glen Helen Amphitheater rests on the slopes of Glen Helen Regional Park situated in San Bernardino, California. Peso Pluma fans from all over the world will be accommodated as the amphitheater boasts a 65,000-seat capacity and is currently one of the biggest outdoor music venues in the country.
Be a part of the crowd and don't be left out! Purchase your tickets today!