Glen Helen Amphitheater | San Bernardino, California
Get the very first day of Rocktober set off the right way with Kid Rock's Bad Reputation Tour at Glen Helen Amphitheater on Saturday, October 1st 2022, with special guests Grand Funk Railroad. You, the people deserve, no demand, in everything you do, the right to ROCK! Also, you reserve the right to scream, "F*** you!" Grab some tickets right now, as this could be the last big concert tour of Kid Rock's career, so this is not one to miss! You can also guarantee he will be playing his newest hit, "We The People" that hit number 1 on iTunes, the only chart that counts!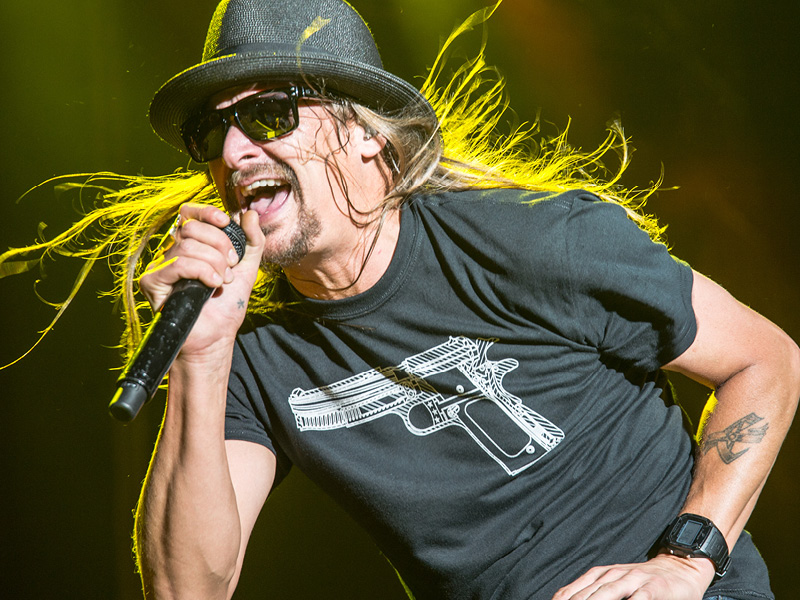 Bad Reputation is Kid Rock's twelfth studio album, It was released digitally in March 2022, and physically in April, it features five singles: "Don't Tell Me How to Live" with Monster Truck, "Ala-Fuckin-Bama", "We The People", "The Last Dance" and "Rockin'" Promoting his Bad Reputation tour, Kid Rock said, "I just got off the phone with our 45th President, hopefully 47th, and he expressed how proud of me he was over 'We The People' being the number 1 song on iTunes! Suck on that you trolls, critics and haters!" He added, "thank you to all the fans, I can't wait to see you on tour! Pedal to the f***in' metal, LETS GO!"
Robert James Ritchie is Kid Rock, his breakthrough came with his 1998 album, Devil Without a Cause, which sold 14 million copies. His previous album, Sweet Southern Sugar, is Kid's eleventh studio album and came out in 2017 featuring the hit singles, "Greatest Show on Earth" peaking at number 16 on the Mainstream Rock chart, and "Tennessee Mountain Top" peaking at number 36 on the Hot Country Songs chart. The album itself debuted at number 8 on the Billboard 200, number 4 on the Top Country Albums, and peaked at number 1 on the Top Rock Albums charts.