Glen Helen Amphitheater | San Bernardino, California
Alright, cowboys, and girls. Let's get ready to ride this thing! The Highway Desperado Tour with Jason Aldean, Mitchell Tenpenny, Corey Kent and Dee Jay Silver comes to Glen Helen Amphitheater on Saturday, September 30th 2023. That's right, hop on the new tour and get ready for a whole new Aldean experience from his latest double album, Macon, Georgia. Coming in at number 8 on the Billboard 200 and number 2 on the Country Music chart, the only chart that counts really. Buy your tickets right here and get ready for a wild night out, "That's What Tequila Does."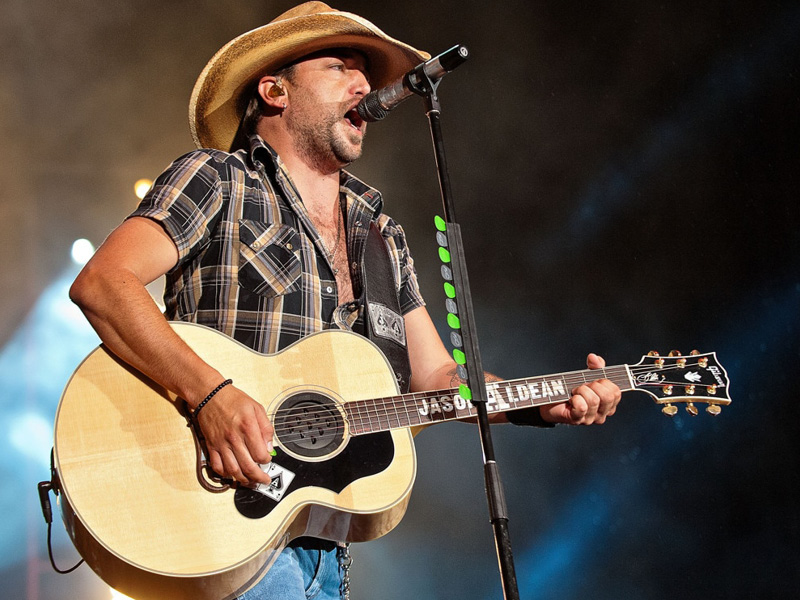 Jason Aldean has learned a great deal about making music over the past 16 years, but no matter how far he's traveled, he always looks back to his hometown of Macon, Georgia. Both where he is from and how far he has carried his unique sound are reflected in his 10th studio album MACON, GEORGIA, as the expansive record "kicks off the next era of his career" (Tennessean) with 20 new songs and 10 unseen live tracks showing all he does. Meanwhile, fans eagerly await the news of Jason's forthcoming 11th album that is currently in the works.
Since the release of his debut single "Drunk Me," Mitchell Tenpenny has altered the concept of a breakthrough success in the country music industry. This double-platinum certified, number-one hit has had 618 million on-demand streaming in the United States alone. It is a track from his debut album, Telling All My Secrets, and it helped him earn the biggest first-week sales of any country album released by a major label in its initial week. Since then, he has received Academy of Country Music Awards and CMT Awards nominations.
The 2020 release of Corey Kent's studio album "From the West" garnered over 3.5 million streams and acted as a springboard for the next phase of his career. Nearly 15 million streams have been made of "Gold" and "Ain't My Day," two of his most popular songs. The single "There's Always Next Year" from Corey's second studio album, 21 (which was released in December 2021), was featured on a number of playlists on all major streaming platforms. The single "Wild As Her" by Corey was released on March 4, 2022, and it quickly gained popularity.