San Manuel Amphitheater Seating Chart
The Glen Helen Amphitheater (formerly known as the San Manual Amphitheater) can hold up to 65,000 people in total!
The venue is an outdoor amphitheater and majority of the seating is on the lawn. There are only 10,900 designated seats. The remaining 54,100 spaces are on the lawn.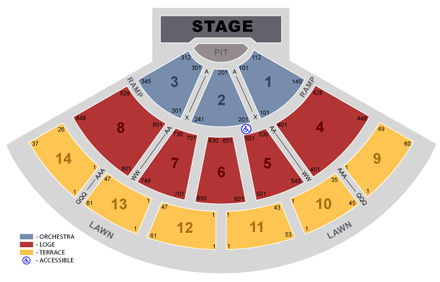 The color differences on the chart above signify a difference in the cost of a ticket.
For all events we suggest you get your tickets as early as possible.
If you have purchased lawn sets, remember to get there slightly early so you can pick your favorite spot!
To see a list of all the events, check out the Glen Helen Amphitheater Schedule.