Glen Helen Amphitheater Seating Chart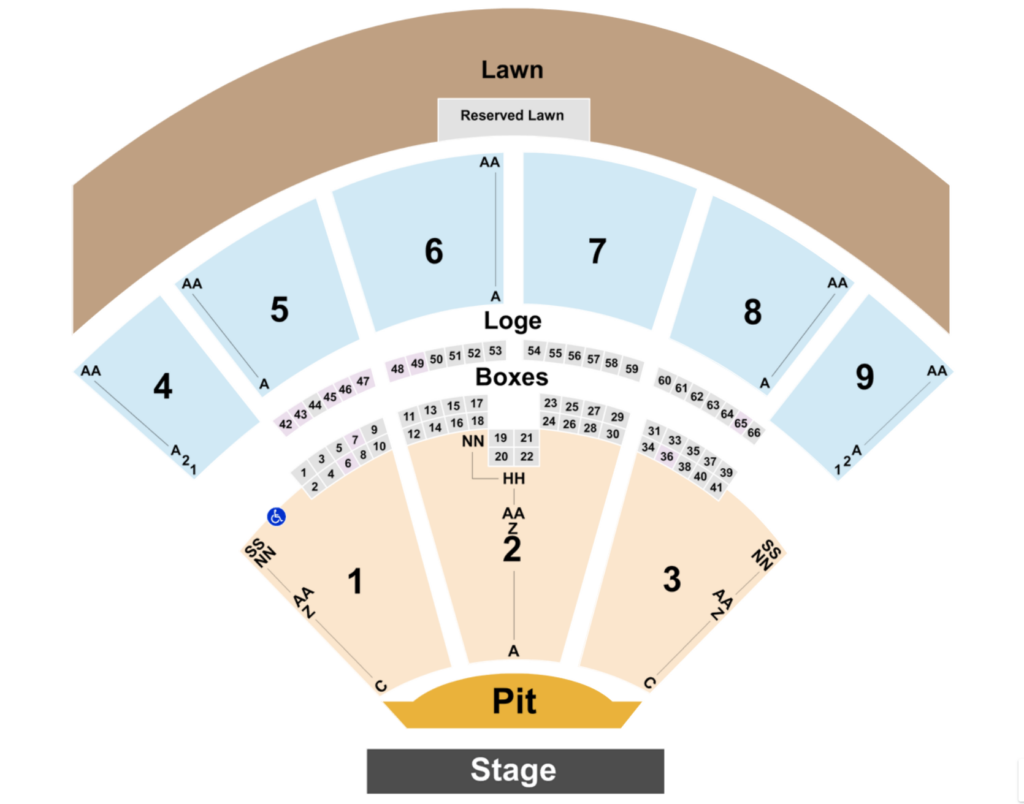 The Glen Helen Amphitheater (formerly known as the San Manual Amphitheater) can hold up to 65,000 people in total! The venue is an outdoor amphitheater and majority of the seating is on the lawn. There are only 10,900 designated seats. The remaining 54,100 spaces are on the lawn.
Sold out shows at Glen Helen Amphitheater can sit around 65,000 guests across multiple levels. Pre-built reserved seating is available close to the stage across multiple levels. Outdoor seating is designed with comfort with sturdy blue chairs with plenty of leg room for guests. While lawn seating is available on a first come first serve basis. For all events we suggest you get your tickets as early as possible.
To see a list of all the events, check out the Glen Helen Amphitheater Schedule.
Reserved Seating
If you are ordering reserved seating, then the best spots are in sections 2, 6, and 7. These seats give you the best view of the stage and are close to the center. Section 2 will give you the closest view of the stage if facial expressions matter. Though some guests prefer the softer sounds from Sections 6 and 7.
Lawn Seating
The lawn is always first come, first serve. Guests may notice a row or seat number on their lawn ticket, but that is only used for tracking purposes. There are no assigned seats on the lawn. If you have purchased lawn sets, remember to get there slightly early so you can pick your favorite spot!
Low-back beach chairs are allowed inside the Glen Helen Amphitheater. Lawn chair rentals can be redeemed at the Guest Service booths or lawn chair rental location.