Glen Helen Amphitheater (formerly San Manuel Amphitheater)
If you love Jason Aldean, there's only one place to be on Saturday 22nd September 2018 – the San Manuel Amphitheater! That's right, the country superstar is back on the road with the High Noon Neon tour. Joining him are the wonderful Luke Combs and Lauren Alaina – don't miss your chance to see this awesome lineup live!! Grab your tickets today!!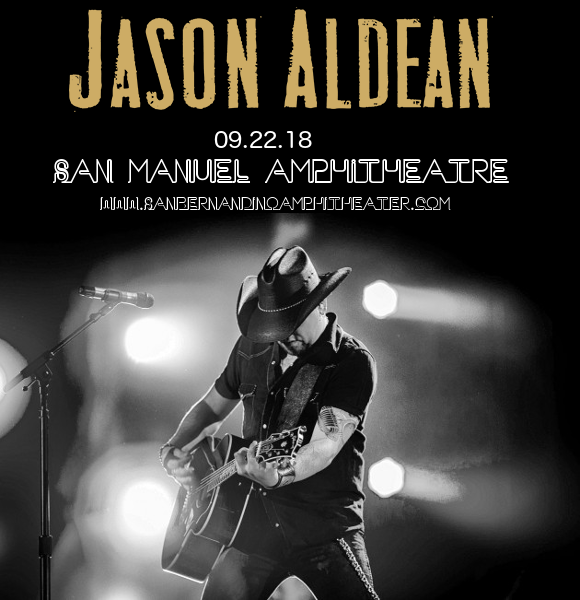 Known for a string of top country hits, including "She's Country," "Dirt Road Anthem," "Big Green Tractor," "Take a Little Ride" and more, Jason Aldean has undeniably been one of the biggest names in country since he first came onto the scene in 2005. The new album is entitled "Rearview Town," and according to Jason Aldean, it's the "coolest," thing he's ever done.
"I always hate when people put out a new album and they try to convince everybody it's the best thing they've ever done, because I just feel like you do that every time out," the singer laughed. "Obviously, you want your new album to always be the best thing you've ever done, so it feels a little cliché to say that, but I'll say that this record, to me, I feel like from a song standpoint and vibe standpoint of the record, I feel like is one of the coolest records we've done. Who knows if it's the best or whatever, or if it's going to sell more than the others or whatever, but I feel like vibe-wise it's probably the coolest thing we've done."
Be among the first to hear it live – get your Jason Aldean tickets NOW while they last!!